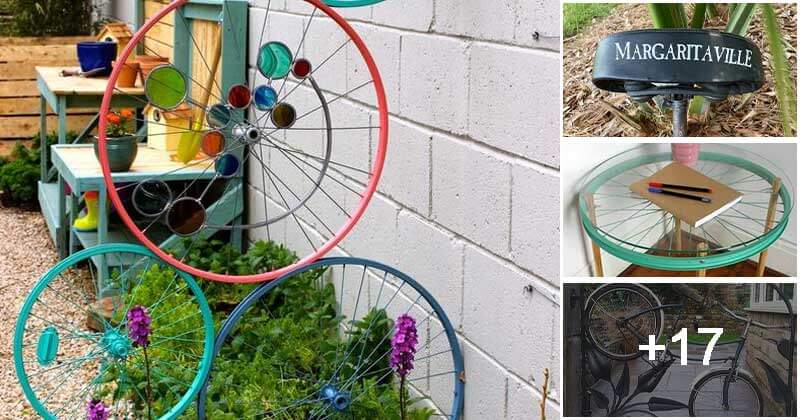 21 Old Bike Items Transformed Into Fun Things To Your Home And Garden
If you have an old bike, don't toss them out! There are many brilliant and interesting decorating ideas, which are made out of unused bikes waiting for you in the post today. Recycling a bike is a great way to add such a lovely touch to the garden and the home as well as find a new place for your old, beloved bike. Check them out with us!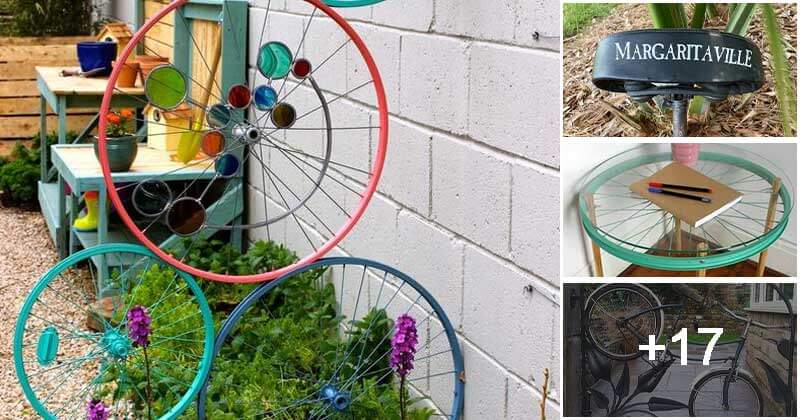 Taking them a look, they are so creative, right? Instead of putting them in the trash, you can have your own artwork. Bikes provide us with a wealth of materials, the possibilities of what we do with them are endless. They can become ideal flower planters or other lovely garden ornaments. And after reading, we are sure you will find some lovely things that people have made with them for their own gardens. It's time to make your version now!
#1 Garden Trellis
Source: Sweetgreendreams
#2 Charming Planter
Source: Farmfoodfamily
#3 Garden Swing
Source: Frankkirkegaard
#4 Unique Wind Chime
Source: Theboondocksblog
#5 Outdoor Chandelier With Mason Jar Candle Holder
Source: Hgvt
#6 Clever Idea To Bring Lights For The Garden in teh Evening
Source: Amazon
#7 Wheel Bird Feeder
Source: Cindy Ensey

#8 A Green Table
Source: Revistaartesanato
#9 Brilliant Accent Wall Idea
Source: Tinypartments
#10 Vintage Garden Decor
Source: Munise Nejla Sepet Erdem
#11 Garden Fence
Source: Dukesandduchesses
#12 Bike Gate
Source: Flickr
#13 Metal Wheel Planter Decor
Source: Contrydoor
#14 Colorful Focal Point
Source: Kingstonlaffertydesign
#15 A Special Watch
Source: Revistaartesanato
#16 DIY Photo Display
Source: Tulleandchantilly
#17 Garden Wall Art
Source: Boredart
#18 Garden Seating
Source: Etsy
#19 Beautiful Flower
Source: Architectureartdesigns
#20 Garden Sign
Source: Etsy
#21 Recycled Fence
Source: Bobvila