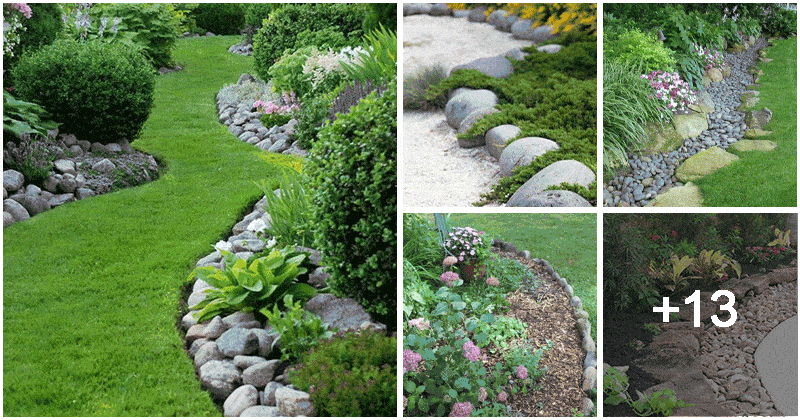 19 Stone Garden Edging Ideas
To design a neat and tidy garden, looking for the right edging will create all the difference. It not only defines the boundaries that separate your garden and lawn but also makes the outdoor space more interesting if you find a good design. The ultimate purpose for garden edging is to define space, so as long as it separates two distinct areas, it can just about be anything you want to use. There are many choices including brick, and concrete, while more creative options range from stone or pebble.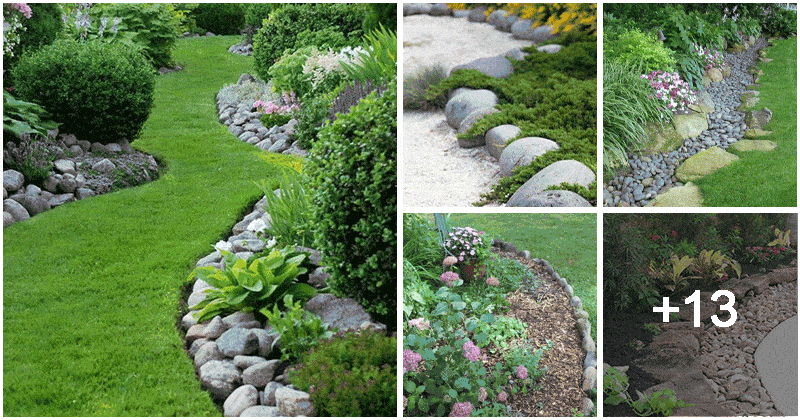 If you love the beautiful nature of river rock, the collection idea today will inspire you. When it comes to edging choices, gardeners have an array of man-made products and natural resources from which to choose. Each type lends a different ambiance to the property's curb appeal. Rock is a natural material and comes in a variety of colors, shapes, and sizes. Whether you choose any ideas gives a professional finish and a clean division between garden zones.
#1 Stone Edging For Flower Garden
Source: Backyardboss
#2 Stone Edging For The Corner Of The Garden
Source: Unknow
#3 Stone Garden Edging For Lawn
Source: Nextluxury
#4 Stone Edging For Raised Garden Bed
Source: Decorhomeideas
#5 Stone Garden Edging Combine With Drainage Solution
Source: Blog.gardenloversclub
#6 Stone Edging For Ornamental Grass Garden
Source: Nextluxury
#7 Adding Granite Edging
Source: Swensongranite
#8 Small Pebble Garden For Edging Idea
Source: Margogardenproducts
#9 River Rock Planter Border
Source: Ellaclaireinspired
#10 Stone Edging Idea Create A Dry River On The Lawn
Source: Thecreativityexchange
#11 Colorful Stone Garden Edging
Source: Simplescapes-kc
#12 Stone Garden Edging For Pathway
Source: Personalgardencoach
#13 Stone Edging To Create Emphasis Between Lawn And Flower Garden
Source: Tomorroom
#14 Natural And Rustic Stone Edging Idea For Wildflower Garden
Source: Hometalk
#15 Stone Edging For Outdoor Landscaping Space
Source: Thegardenglove
#16 Natural Stone Edging For Flower Garden
Source: Homedepot
#17 Stone Garden Edging To Divide Space Between Plants With Paver Yard
Source: Diymorning
#18 Stone Garden Edging Combine With Flowers
Source: Diamondartificialgrass