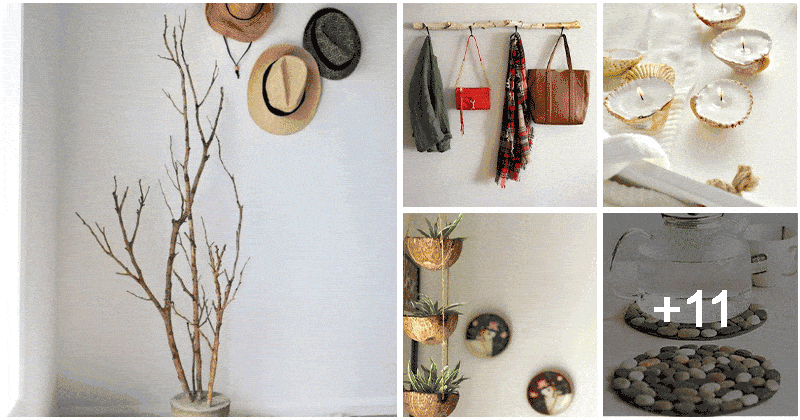 16 Natural Home Decor Ideas
When it comes to bringing nature into your home, most of you will think of plants and flowers firstly, right? But they aren't the only ways. There are plenty of ways to incorporate nature into your home without live plants. Go for natural materials. They're super versatile, going just as well with modern and glam spaces with decor that is timeless, chic, and soothing. If you want to give your home more contrast and visual depth, these 16 Natural Home Decor Ideas are full of natural beauty and easy to boot!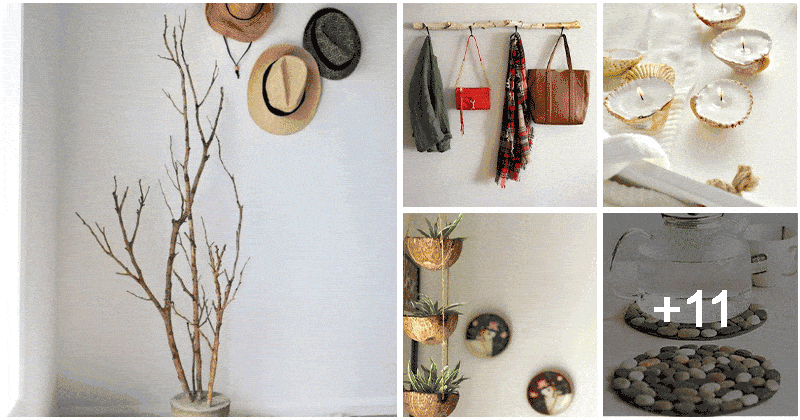 Tree branches, coconut shells, pebbles and pine cones, leaves, seashells, and driftwood are excellent natural materials for adding original designs to modern interiors in eco style. Also, they are great inspirations for decorating beautiful, healthy, and eco-friendly homes interiors improve your health and create a pleasant mood. Regardless of you're updating your entire home with more natural decor or just a room or two, you will find some design inspiration here. Natural home decor ideas have always been stylish! So, don't hesitate, spend your time giving them a try and enjoy their unique beauty right in your house now!
#1 Driftwood Wall Hanger
Source: Mindfulofthehome
#2 DIY Home Decor Out Of Tree Branches
Source: Uncommonlywell
#3 Cute Bird Net
Source: Guideastuces
#4 Hanging Coconut Shell Planter
Source: Shraddharathod457834416
#5 Seashell Candle Holder
Source: Self
#6 Seashell Attached On Clay Pot To Turn Into A Succulent Planter
Source: Giam

#7 Lovely Pebble Family
Source: Trucsetbricolages
#8 Christmas Decor With Pine Cone
Source: Solteirasnoivascasadas
#9 Mason Jar Wall Decor Driftwood Wall Art Boho Decor
Source: Etsy
#10 Eggshell Flower Vase
Source: Lushome
#11 Branch With Dried Leaves Decor Idea
Source: Starlightsinthekitchen
#12 DIY Fall Wreath Idea
Source: Makeit-loveit
#13 Wall Decor
Source: Fabglassandmirror
#14 Natural Toothbrush Holders
Source: Jungalow
#15 Driftwood Ceiling Lamp
Source: Homestolove
#16 Pebble Coaster
Source: Lushome